Hop Fencing Systems is moving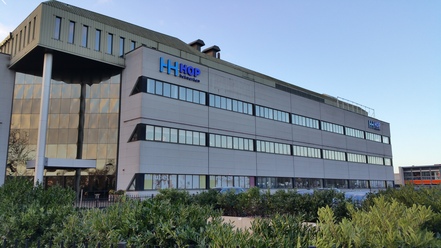 Hop Fencing Systems and Metaalconservering will soon settle itself in a new building at the Harselaarseweg 108 Barneveld. The two current locations on respectively the Marchandweg 15 and Landeweer 3 are no longer adequate for the tasks Hop Fencing Systems currently has .
This new facility provides space for both production of fences as well as for coating and galvanizing homemade fences or third party materials. There will also be an impressive showroom setup where the necessary information will be shared on a regular basis customers about the application of the products of Hop Fencing and Metaalconservering.
The new address is:
Harselaarseweg 108
3771 MB Barneveld
T: +31 342 41 02 00
F: +31 342 41 02 10
E: info@meijerhekwerken.nl
Back to overview