Anti-Ram fencing
Elegant and solid security! This fencing system is especially designed to secure your land from unauthorised vehicle access or exit and at the same time keep it accessible to pedestrians. No more fear of unofficial driving around onto or from your premises, land or risk of being ram-raided.
Full brochure Anti-Ram Fencing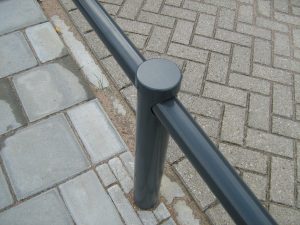 Anti Ram fencing DBB
Robust demarcation or boundary fencing, most suitable for garage forecourts, storage areas or at industrial sites. Centre-to-centre distance of the posts is 1500 mm prevents cars passing through if rail is removed.
Productinfo:
Anti Ram Fencing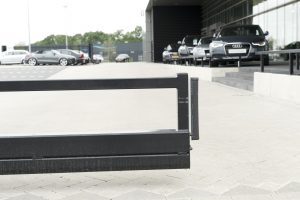 Anti Ram Sliding gate
The sliding gate matches with anti-ram fencing (DBB) system. The principle of the sliding is the same as the well proven steel sliding gates Hop Fencing Systems deliver. This very robust sliding gate is the solution to close and secure your property.
Productinfo:
Anti Ram Sliding gate
Back to overview